Suite703 News
This page lets you view news items created in NATS by the program owner. These news items can include new developments, announcements, noteworthy information for your affiliate account, or anything that the program owner chooses. Use the "Latest News Headlines" section on the left-hand side to select a news item to read; the full news item will then be displayed on the right, along with the date that it was posted, in the View News Article module.
2011 Grabby Award Winner: Best Mega Site!
- June 1st, 2011
Suite703.com won Best Mega Site at the Grabby Awards this past weekend in Chicago!
We thank everyone (models, directors, agents and affiliates) for your continued support for helping...
continue...
$19.95 Pride Kickoff Special!
- May 1st, 2011
For the entire month of May ALL new members can join Suite 703 for only $19.95!

You do not need to change out your regular linkcodes to participate in this promotion.
5% Webmaster Referral
- April 1st, 2011
Don't miss out on the extra cash that can be filling you pockets! Let our 5% webmaster referral bonus pay YOU by sharing the Suite 703 opportunity with others.
Any questions feel...
continue...
New Hosting Company
- March 16th, 2011
We are proud to announce that we have made the transition to one of the best hosting companies available in the web world, Rackspace. With this change load times will increase significantly...
continue...
Back by Popular Demand - Let Suite 703 Put Cash in YOUR Pockets!
- March 3rd, 2011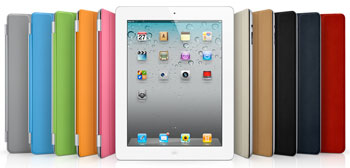 Last year we ran a fun and easy affiliate promotion with... continue...
Celebrate Valentine's at Suite 703
- February 9th, 2011
Suite703.com will be running a special Valentine's Day promotion starting this Friday the 11th running through Monday the 14th!

New members can join Suite703.com for only $14.95!continue...
Suite703.com Tour Update
- January 10th, 2011
We made some updates today to the tour for www.suite703.com!
I'm always trying to keep things fresh and fun for visitors. You'll see we added a nice header image and increased the...
continue...
AVN/interNEXT - Let's Meet
- January 6th, 2011
We will be in Las Vegas from the 7th-10th.

Send an email if you are in town and want to meet up - jsanchez@suite703.com
12/25 One Day Special
- December 22nd, 2010
On Saturday, December 25 in the spirit of giving, Suite 703 is offering all new members their first month for ONLY $9.95! This price point has never been done before and it will only last for 24...
continue...
New Banners Available
- November 18th, 2010
New banners have been uploaded to your tools area.

All banners can be downloaded and hosted by you. Be sure your linking codes are set and watch the conversions roll in :)