Suite703 News
This page lets you view news items created in NATS by the program owner. These news items can include new developments, announcements, noteworthy information for your affiliate account, or anything that the program owner chooses. Use the "Latest News Headlines" section on the left-hand side to select a news item to read; the full news item will then be displayed on the right, along with the date that it was posted, in the View News Article module.
Back by Popular Demand - Let Suite 703 Put Cash in YOUR Pockets!
March 3rd, 2011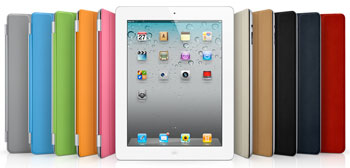 Last year we ran a fun and easy affiliate promotion with great results for new and seasoned affiliates. We are excited to bring it back NOW for you to reap the benefits!



Celebrate Mardi Gras with Suite 703 and earn a bonus of your choosing by simply doing what you do best!



From March 4th through March 31st, 2011 your total new member joins will be compared to your total new member joins from February 1-28th, 2011. Suite 703 will be awarding the following bonuses to the top 3 affiliates with the highest percentage increase in new member joins.



1st Place: 16GB iPad 2 w/ Wi-Fi or $500 cash!

2nd Place: 8GB iPod Touch or $250 cash!

3rd Place: 8GB iPod Nano or $150 cash!



Example: February joins = 50 and March 8th-31st joins = 75. Percent increase = 50%.

February joins = 30 and March 8th-31st joins = 60. Percent increase = 100%!



As long as you have had member's join in February, you are eligible to win!



*Any Affiliate with less than 10 joins in February 2011 must reach 10 joins from March 8th - 31st before counting towards contest.

Example: February joins = 3 and March 4th – 31st joins = 14; percent increase = 33% (3 to 4).